Who are the DMP Recruitment Team?
Our DMP Recruitment Team is based at the University of Nottingham. Since the DMP was established in 2016, our Recruitment Team has consisted of between 8 and 45 Analysts. These are mostly University of Nottingham students, however we also employ some graduates or post-graduate students.
In order to join the DMP Recruitment Team, applicants must pass a competency-based computer task and an interview. All Analysts are given full training before they begin calling companies, which includes:
Project briefing: The history, aims, and uses of the DMP panel are fully explained.
Equipment/data set training: Familiarising Analysts with our sample frames and data sets.
Simulated recruitment: Typical phone calls and email correspondences with companies are simulated, so Analysts receive phone and email experience before contacting real companies.
Support: All new Analysts are buddied with an experienced Analysts for their first shift at work. All colleagues have access to extra support throughout the project. Performance is monitored to ensure that Analysts maintain a high standard of professionalism and efficiency while working on the project.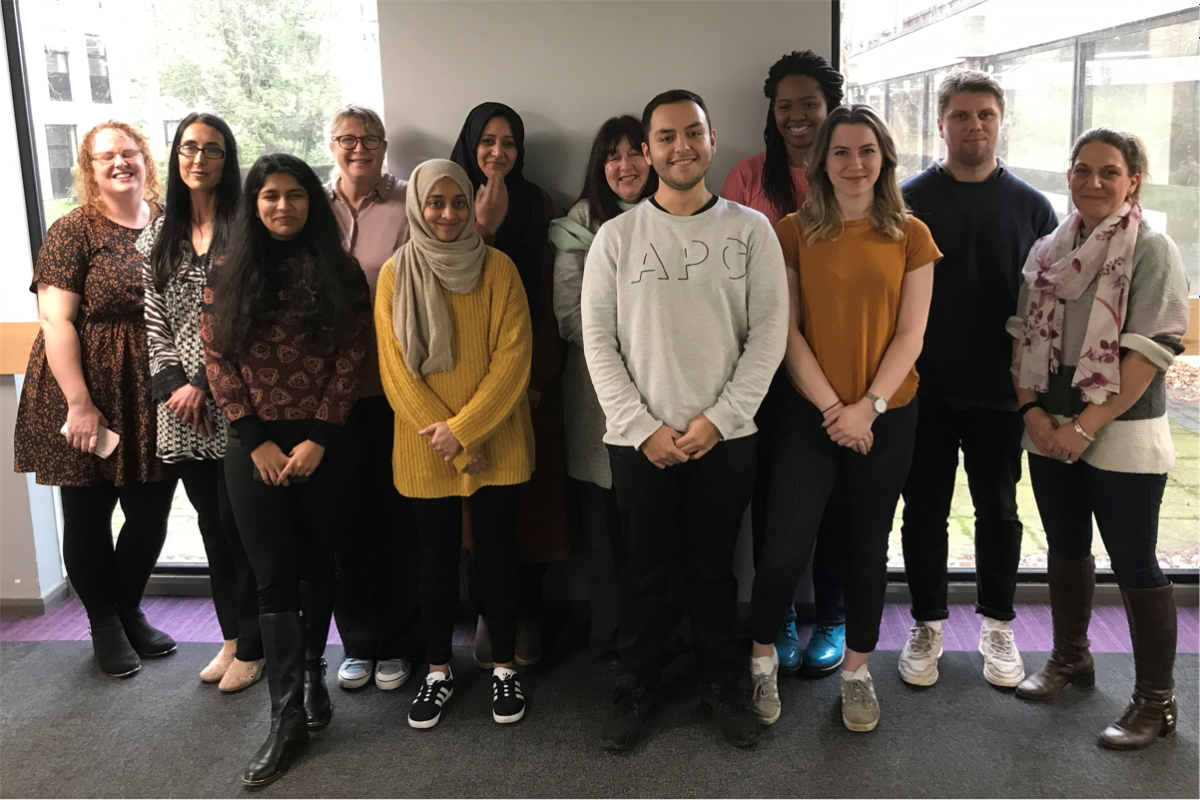 What is the recruitment process for firms in our sample?
We begin with a sampling frame to ensure that our sample is representative of UK businesses (as recorded in the Business Register held by the UK government). We seek to represent firms according to the sector they operate in and their size measured by employees and turnover.
The companies on our panel are from a range of sectors and industries, with schools and charities included in our sample. To be eligible to join the DMP, firms must have operations in the UK, with a minimum of 10 employees.
We have been provided with a data set from Bureau van Dijk, which contains balance sheets, profit and loss information and other details of companies registered at Companies House. Our Analysts contact these companies via phone and email, seeking to invite the individuals with senior insight and decision-making authority over the company's sales and prices, employment, and capital expenditure. Typically, this is the Finance Director or Chief Financial Officer.
When an individual agrees to join the DMP, they are sent a confirmation email which includes details about when they will receive their first set of DMP questions. Within our emails we include, an official invitation letter from the Bank of England's Chief Economist, Andy Haldane; a FAQ's sheet and a link to our DMP website.
We asked analysts: "What have you learnt from working for the DMP?"
DANIEL BLAUGHER
I have gained insight into the sentiment among business leaders regarding the EU referendum. As someone interested in trade policy, this position has helped me appreciate that changes in policy have very real consequences for ordinary businesses and people.
I have gained experience talking with businesses and developed a skill set which will be useful after I graduate.
ABBEY THORNHILL
I get the satisfaction of being part of a big project that is actually making a difference (information actually being used). I can be proud of myself for doing something that is actually making an impact. It's also good that it is relevant to my degree, as I can look at articles where the DMP has been mentioned and link these to some of the modules that I am studying.
It's allowed me to build up more confidence in communicating with people. I've learnt a lot more techniques on how to be more persuasive and have become better at explaining things to people. I also feel that it helps me be more efficient with my time as I have more structure to my day knowing that I am going to work.
TOM BURGESS
Being involved in the DMP gives you a great opportunity to actually assist the development of influential research and policy making. It makes you feel like a larger part of the University whilst offering a fantastic opportunity to get some big names on your CV and develop a huge range of personal and professional skills.
The DMP has greatly improved my communication skills – offering an opportunity to communicate verbally and in writing to a range of individuals at a range of organisations. Additionally, it's given me a greater awareness of life in an 'office job', improving my adaptability in the working world and also generally offering a chance to become more commercially aware.
MAX O'BRIEN
I get satisfaction of helping carry out meaningful and relevant research and that personally it has developed my confidence and communication with people in a formal environment.