To better understand uncertainties facing British businesses ahead of the United Kingdom's withdrawal from the European Union, the University of Nottingham and Stanford University established the Decision Maker Panel (DMP) in 2016 in partnership with the Bank of England. In a professionally organised DMP Unit at the University of Nottingham, we have trained over 120 analysts to recruit panel members to the survey. The role of panel members, comprising a large number of UK Financial Officers, is to provide direct insight into business expectations and uncertainty, which complements the qualitative intelligence gathered through other sources by the Bank. We work closely with the Bank of England Agents.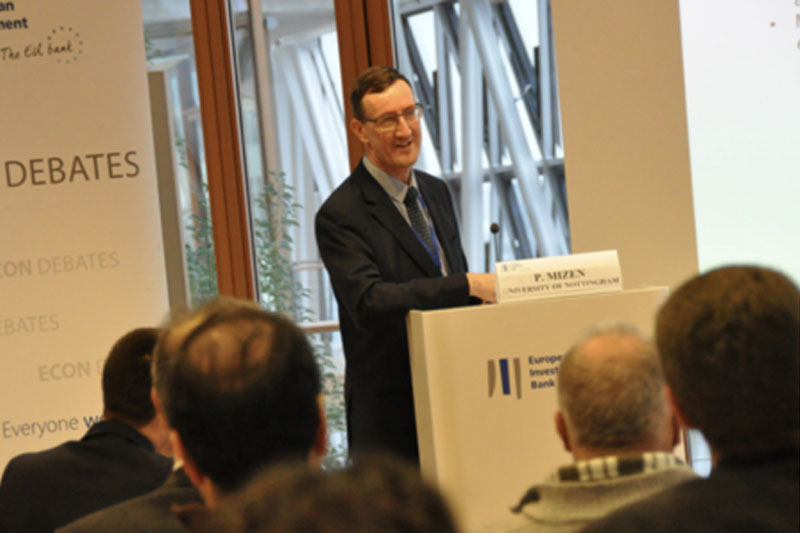 So far, over 8,000 executives from small, medium and large UK companies and operating in a broad range of industries have agreed to participate. The panel is designed to be representative of the UK business population, excluding a small number of sectors. The project explores questions on topical policy issues and provides valuable insights into companies' perceptions of challenges and opportunities facing the UK economy.
This project will generate three main types of output:
Policy: The DMP makes a significant contribution to policymaking in the UK. Since 2016, the evidence collected has been used to brief members of the Monetary Policy Committee individually and collectively. Civil servants in government departments such as HM Treasury and the Department of Business Energy & Industrial Strategy have used panel data to brief ministers.
Research: We have written a series of research papers from this work details of which can be found here. Brexit is in many ways the canonical uncertainty shock – large, partly unexpected, and long-lasting – so studying its impact will be invaluable for the field of economics. Even when Brexit becomes less of a concern, uncertainty is likely to remain pervasive in the UK economy, so the DMP will offer a valuable tool to assess the level of business uncertainty.
Data: We have summarised our data on the data page in aggregate, by sector and by firm size, found here.  In the long term, we plan to make micro data available to other researchers with suitable anonymisation or confidentiality protocols.
Summaries of information provided by decision makers will be published on a quarterly basis alongside the Bank of England's Agents' reports. Aggregate level data will also be available on the Bank's website.
We asked analysts: "What have you learnt from working for the DMP?"
DANIEL BLAUGHER
I have gained insight into the sentiment among business leaders regarding the EU referendum. As someone interested in trade policy, this position has helped me appreciate that changes in policy have very real consequences for ordinary businesses and people.
I have gained experience talking with businesses and developed a skill set which will be useful after I graduate.
ABBEY THORNHILL
I get the satisfaction of being part of a big project that is actually making a difference (information actually being used). I can be proud of myself for doing something that is actually making an impact. It's also good that it is relevant to my degree, as I can look at articles where the DMP has been mentioned and link these to some of the modules that I am studying.
It's allowed me to build up more confidence in communicating with people. I've learnt a lot more techniques on how to be more persuasive and have become better at explaining things to people. I also feel that it helps me be more efficient with my time as I have more structure to my day knowing that I am going to work.
TOM BURGESS
Being involved in the DMP gives you a great opportunity to actually assist the development of influential research and policy making. It makes you feel like a larger part of the University whilst offering a fantastic opportunity to get some big names on your CV and develop a huge range of personal and professional skills.
The DMP has greatly improved my communication skills – offering an opportunity to communicate verbally and in writing to a range of individuals at a range of organisations. Additionally, it's given me a greater awareness of life in an 'office job', improving my adaptability in the working world and also generally offering a chance to become more commercially aware.
MAX O'BRIEN
I get satisfaction of helping carry out meaningful and relevant research and that personally it has developed my confidence and communication with people in a formal environment.