To better understand uncertainties facing British businesses the Bank of England, University of Nottingham and Stanford University established the Decision Maker Panel (DMP) in 2016. In a professionally organised DMP Unit at the University of Nottingham, we have trained over 120 analysts to recruit panel members to the survey. The role of panel members, comprising a large number of UK Chief Financial Officers, is to provide direct insight into business expectations and uncertainty, which complements the qualitative intelligence gathered through other sources at the Office for National Statistics and the Bank of England. We are able to address uncertainties around Covid-19 and the United Kingdom's withdrawal from the European Union (Brexit). Our data and insights are shared with the Bank's Policy Committees and we work closely with the Bank of England Agent Network, which makes regular visits to businesses across the UK.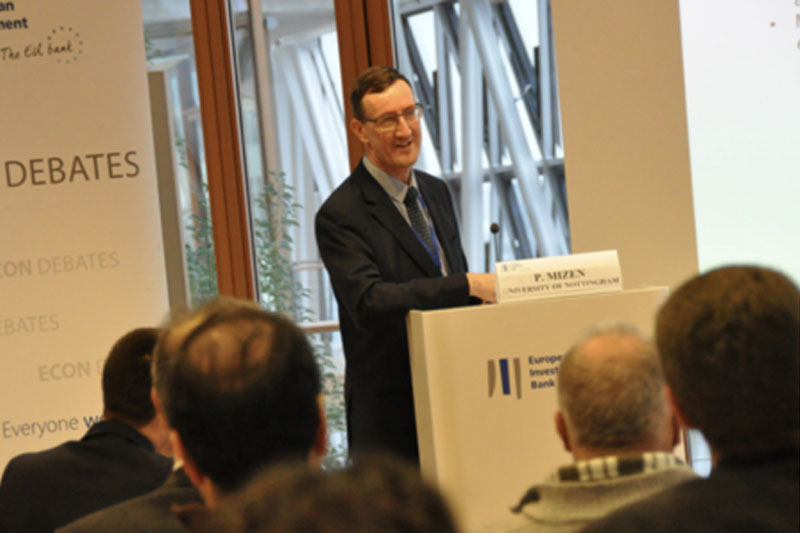 So far, over 9,000 executives from small, medium and large UK companies and operating in a broad range of industries have agreed to participate. The panel is designed to be representative of the UK business population, excluding a small number of sectors. The project explores questions on current policy issues and provides valuable insights into companies' perceptions of challenges and opportunities facing the UK economy.
This project will generate three main types of output:
Policy: The DMP makes a significant contribution to policymaking in the UK. Since 2016, the evidence collected has been used to brief members of the Monetary Policy Committee individually and collectively. Civil servants in 10 Downing Street, HM Treasury, the Department of Business Energy & Industrial Strategy, and the Home Office have used panel data to brief ministers.
Research: We have written a series of research papers from this work details of which can be found here. Our initial work focused on Brexit since Brexit is in many ways the canonical uncertainty shock – large, partly unexpected, and long-lasting – so studying its impact will be invaluable for the field of economics. In 2020, the focus of our attention has shifted towards the business uncertainty around Covid-19, a recent summary can be found here. DMP is a valuable tool to assess many different types of business expectations and uncertainty.
Data: We have summarised our data on the data page in aggregate, by sector and by firm size, found here. In the long term, we plan to make micro data available to other researchers with suitable anonymisation or confidentiality protocols.
Summaries of information provided by decision makers will be published on a quarterly basis alongside the Bank of England's Agents' reports. Aggregate level data will also be available on the Bank's website.